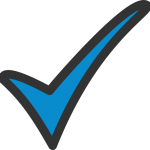 I'm uneasily conscious that I haven't blogged in far too long. I'd say it's been the month from hell, but it's more like the year from hell. However, there's only so long you can exist in an endless round of work-eat-sleep before you have to do something about it. Even if that something is to acknowledge that you're stuck with it for the foreseeable future.
When it comes to writing, I'm not a member of the lucky tribe that smugly says, "if you want it enough, you'll make time," as if wanting time to write will magically make two hours of commuting (by road, so not writing time!) disappear, or reduce your dayjob workload so that it's possible to do it all without bringing anything home. Some of us just aren't that lucky.
Sometimes, you just have to acknowledge that unless something changes – you move house closer to work, you get a different job, whatever – writing time isn't going to happen. And if that's the case, put the writing away until you do have time instead of torturing yourself with guilt that somehow you're inadequate because you can somehow magic up the time.
But sometimes, there are tweaks you can do.
My husband and I have recently started getting up half an hour earlier. It saves a few minutes on travel because there's less traffic on the motorway at 6.15am, but mostly it means we've both got more time at our respective workplaces before the day gets into its evil stride. Until recently, I was using that time for writing (until this month, when workload meant that I had to use it for, well, work) and he was using it for work. It was working out for both of us – I had been trying to write in the evenings, but by the time I'd made the dinner, cleared up, and gone for a run, I was too exhausted to think, let alone write. My husband was bringing a lot of work home; he's finding that he's more efficient if he does it in the morning – more work is getting done in less time, and for the first time in ages, he's having some evenings off.
So, just rearranging our schedules a little bit – getting up earlier, going to bed earlier – has made us more productive.
I've also made a couple of other resolutions:
I'm going to try to do the GTD stuff – keep my to-do list up to date, and actually do the things on it instead of procrastinating and
Journaling. People say you ought to do it, and there's a certain attractiveness to the idea of having somewhere to dump all the whining and complaints (other than into my darling husband's ears). Plus, a place to just think in print.

And, following from the idea of journaling… recording achievements. It's so easy to go from day to day, always busy, but never thinking about what you've actually achieved through all that busyness. What, during the day, did you do that you were proud of? I've decided to record my Achievements in my journal.
And where, in all this efficiency and productivity, is the actual novel, I hear you ask?
Well, it's progressing. Faster, hopefully, when I've got a handle on the dayjob workload and I can have my morning writing time back.
However – and this is an important point – I've learned a hell of a lot about writing over the last couple of years. I can certainly see why so many authors say that they're embarrassed by their first finished (but unpublished) novel. I'd be embarrassed by mine if I'd finished it two years ago, and I haven't even finished the thing yet.
However, I do have a finished short story which will be coming out in a New Street Authors anthology at some point soon. It's urban fantasy set in Birmingham (UK).