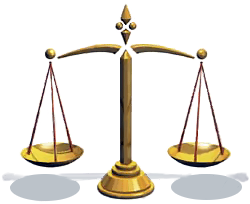 Terry Pratchett's novels include a variety of characters with strange names. Many of them live in the mountain kingdom of Lancre, where people do things their own way. And where "Chlamydia" is regarded as a pretty name for a girl (but hard to spell, so the girl got called "Sally" instead), or three brothers get called Primal, Medial and Terminal (educated family). Or consider the gravedigger in Ankh-Morpork, Legitimate First ("can't blame a mother for being proud").
But does this ever actually happen in real life?
Snopes thinks not, taking the view that such stories are thinly veiled racism, or any other -ism, deliberately poking fun at minority groups. Which in some cases, they may be – but that is not to say that things like this don't happen.
My husband went to university with the daughter of Mr and Mrs Harbour, whom they had named "Pearl". A pretty, old-fashioned name, yes – but obviously Mr and Mrs Harbour didn't think about the years of teasing their poor daughter would endure when they decided to have their little joke. Another classmate's name was originally "Starshine" (my husband was born in the 1960s…) but she had changed it by deed poll to "Stella" when she hit 18. As a teacher, he still comes across some fairly awful things that parents do to their children when they pick a name. "Theresa Green", for example. Or "Kitana" which is quite pretty, but more embarrassing if you know your parents tried to name you after a Japanese sword but didn't check the spelling. Then, there was the poor girl called "Creamy".
But usually, it's not quite at the level of "Chlamydia".
This week, a case in the Court of Appeal caught my attention because it dealt with exactly this situation. A mother had decided to name her newborn twins, a girl and boy, "Cyanide" (the girl) and "Preacher" (the boy). "Cyanide", said the mother, was a pretty name for a girl, and besides, because Hitler and Goebbels killed themselves with cyanide, it was associated with positive things. The midwife contacted social services with this information, concerned about the effects on the girl twin if she was to go through life named after a deadly poison. And so it reached court, and then eventually the Court of Appeal.
The Court of Appeal (bench of three judges sitting) decided that the court had inherent jurisdiction to hear the case, and that it would not be in the girl's best interests to be named "Cyanide" – considering how cruel children are, and also that in the 21st century, we use our first names much more frequently than in the past. It's now very difficult to go through life being "Ms Smith" – first names are the norm, and if yours is embarrassing, that's a problem. Interestingly, they also considered the boy's name. The judges decided that although "Preacher" was an unusual name, it wasn't the sort of name that would inevitably expose its owner to ridicule and bullying. However, because children often ask how their names were chosen, it would not be fair to the girl twin to find out that while her brother had been named by their mother after a respected member of society, the court had had to stop their mother naming her after a deadly poison. You can read the full judgement here: C (Children) [2016] EWCA Civ 374 (14 April 2016). The court therefore decided that both twins should be named by their older siblings.
So yes, people do give their children embarrassing and/or inappropriate names in real life, for a variety of reasons. Some parents have reasons which seem to them to be good (like the mother whose daughter is not going to be called "Cyanide") and others seem to be motivated more by "oh how cute and amusing" without thought for what it must be like to go through life introducing yourself as "Pearl Harbour" or "Theresa Green".
From the point of view of an author, this is great news. You can give your character a name that will torture him/her every day of his/her life and know you are being absolutely realistic!