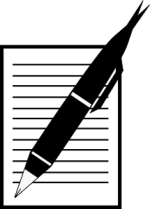 I'm a member of the New Street Authors writers' group, and at the last meeting, someone had the bright idea of producing a group anthology. One short story from each of us. Of course, we said. Great idea, we said.
OK, write a story by the end of July. Subject: New Street, Birmingham.
Ah.
My writing has always tended towards novels, just like my reading. I've never been much for short stories. However, short stories are useful for an indie writer – they're good publicity material, if nothing else. Write some, publish and price them free – and people can try your writing out, risk free. Plus, short stories can be fun – if you're writing (or reading) in a series, short stories are good to explore ideas or secondary characters that are never going to get their own novel, for one reason or another.
But writing short stories is different to novels – and even though my number of novels currently stands at <1, I know that.
Firstly, you can't use the same kind of idea. Novels sprawl. Anything more than 50,000 words is a novel, which gives you an awful lot of room to play with. A short story is generally accepted as under 7,500 words. You can't just take a novel-type idea and chop bits off until it fits. You have to find an idea that is naturally <7,500 words long. This is a good thing. Think about all those ideas that you binned because there just wasn't enough there to make a novel: those are short-story (or novella) ideas. This does not mean that they are necessarily less good. Think Fabergé. Just because it isn't a Tintoretto that covers an entire wall in the gallery doesn't make Fabergé's little jewelled eggs any less art. They are small and perfect in every detail. That's short stories: an idea that is exactly the right size, perfectly delivered.
Secondly, if you worry too much about word count as you're writing your first draft, you'll never get anywhere. That's pretty much the same for novels, but with short stories the pressure to keep your writing tight is greater. With a novel, you might cut thousands of words when you edit your first draft. With a short story, every paragraph, every line, counts, and it induces a sense of paranoia. But that's for later. Just get the damn thing down. Worry about word count later. Apart from anything else, the first draft often shows you that what you thought was going to work, actually doesn't. Write now. Fix it later.
Thirdly, everyone knows that novels take ages to write ("ages" being anything from about a month to fifty years). Not until you try to write a short story do you realise that the same thing is true of short stories. It may only be 7,500 words, but it's probably not going to be something you can knock out in a day. Accept it, and keep typing.
Right… back to the carnivorous worms.